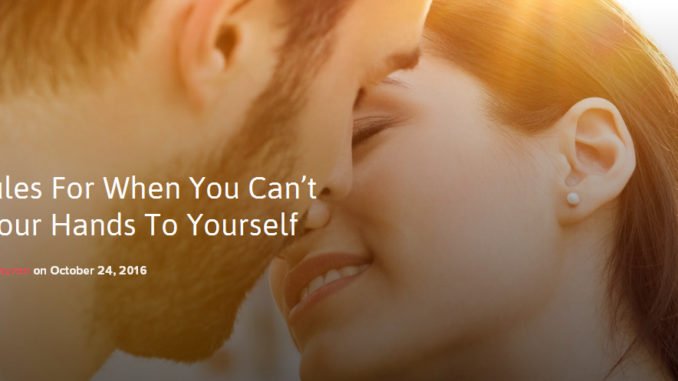 Shopping a Date
One of the greatest invention that the internet has to offer the mankind is the online dating. It is as of you are given a chance to shop a date. With just browsing profiles, you are a given a chance to meet new people and find a potential date who are on the same page with you.
If luck is with you, you can look forward to having a chance of having a new love life and experiencing romance.
The No-response Dilemma
One of the problems though that many members are annoyed with, is the lack of responses to them. They have sent thousands of emails to thousands of people and yet there is no one to respond at all. If there is, it is a very small number.
This is something that frustrates many people. They are discouraged with this lack or response. This even led other to delete their online dating profiles as they succumbed with the hopelessness of the situation.
But you do not have to do the same. All you need is some tips that will help you in improving your chances of getting more responses.
Getting More Online Dating Sites Responses: Tips on How to Achieve It?
When you are not getting the number of responses you want for your online dating, it only means that there is something in it that have been missed by you. But do not worry, with this tips that are designed to effectively help you in that department, that is about to be changed.
Personalize your message. Every message that you will send should be personalized. There are some people who can identify if your message is somewhat a copy and paste one. Talk about his or her profile. To do that, you at least need to read the profile. You need to let him or her know that you have actually read their profiles. People love to think that they are unique, with that you should tailor your message to its recipient. If you can highlight some details on their profile, then your message will be effective and the chances of getting a response are higher.
Keep your message brief and add a question. Your message should be fit in 3-5 sentences where you can already include a question. Your question should be something about what your recipient have written in his or her profile. In your message, you should also share some details about you. It is imperative that a common ground is established as it will be your way of keeping the conversation going.
Avoid coming too strong. When you compliment your recipient do not make it generic or that alludes to stuff that is sexy – this will end your message to be deleted. It would be better if you can complement her on something that has got your interest in her profile.
Come up with a subject line that will intrigue the recipient. The very first thing that your recipient will see is the subject line. Always remember that whatever you put in that line is crucial to its chances of getting opened. If he or she bit intrigued with your subject line, then he or she might open it and find your message something interesting.
Be mindful of what you say first. The most important part of your email is the very first sentence on it. So be careful with what you write. Your goal should be grabbing their attention and getting them respond to you. On your first sentence, you have to achieve it.
Call to Action. This inserted after everything else in place. When you say a call to action it refers to what you want your recipient to do as a result of reading the message you have sent. To be simple, just tell them exactly what you want them to do next, there is no need to play around the bush. Just get to the point.
Your chances of getting a response with your message depend on how you do your mail. Make sure that you sent an email that will grab their attention and that will make them respond to you. With that, you need to think carefully how you construct your message so as it will not be wasted.
Check this out :  Here's How Many Messages Men Have To Send To Women On A Dating Site To Be Sure Of Getting A Response